Parking Enforcement Management Agency (PEMA)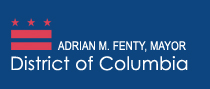 VANTIX has been selected by the District of Columbia, Parking Enforcement Management Agency (PEMA) to Provide Web-Enabled Wrecker Dispatch and Auto Impound Lot Management System (AIMS)
Washington, DC - November 5, 2007 VANTIX ®, a computer systems integration expert and solutions provider, announced today that District of Columbia, Parking Enforcement Management Agency (PEMA) has licensed the VANTIX AIMS product suite to provide real-time automatic identification and data collection of towed, stolen or confiscated vehicles for Parking Management operations within the District of Columbia.
The AIMS software suite provides continuous real-time tracking of the Districts tow and wrecker fleet, as well as every single car towed or impounded for various parking infractions. The enterprising software also provides controls such as: inventory and asset tracking via GPS, auction processing, cashier and transaction monitoring (CTM) as well as vehicle release and disposition.
"We selected VANTIX to strengthen our overall parking and enforcement control environment and automate the way we process, inventory, sell and dispose of citizen vehicles due to parking enforcement and infractions," said Mark James, Senior Project Manager, District of Columbia, Office of Information Technology. "This unique business friendly interface will enable us to streamline our work flow and reduce pick-up times by citizens by accurately identifying their vehicles using wireless technology anywhere, anytime."
District of Columbia, Parking Enforcement Management Agency (PEMA) will deploy VANTIX Auto Impound Lot Management software suite to implement wireless asset tracking, inventory management and disposition processing across their enterprise environment. VANTIX will also provide program management, database management and software development services to support the agency and its interfacing programs.
"We are pleased to add PEMA to our long and growing list of government customers," stated VANTIX President / CEO Kenya Pittman. "Government agencies like the District of Columbia, Parking Enforcement Management Agency, that use VANTIX AIMS to provide asset tracking and business process re-engineering have been able to rapidly eliminate workflow bottlenecks and improve government citizen service to a AAA rating."
About VANTIX
VANTIX is a provider of enterprise information technology (IT) services for government and commercial clients. Using unique solutions, we provide process automation and on-demand professional sourcing by assembling high-quality IT consultants to meet client needs. VANTIX develops, engineers, deploys, and manages critical IT solutions for the education, transportation, healthcare and petroleum industries.
Leading organizations and government agencies such as: Proctor and Gamble, Mercedes-Benz, District of Columbia Government, the Commonwealth of Pennsylvania, Discovery Communications, United States Army and the U.S. Department of Agriculture rely on VANTIX to provide cutting edge on-demand information technology solutions to solve their complex enterprise business problems.
For more information about VANTIX, please visit www.vantixnet.com.