U.S. Army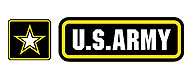 WASHINGTON, DC--(January 15, 2008) VANTIX a premier provider of information technology solutions has been chosen, in conjunction with Howard University to develop simulation and feasibility studies of mobile ad hoc networks with a focus on applications involving the use of computing, sensing, and wireless communication devices for military purposes. VANTIX is researching, developing and testing situation awareness technology which is needed to allow the future net-centric warfighter to operate in diverse conditions.
VANTIX will provide review and modification of various algorithms, network analysis & performance measures, network simulation, network architecture consulting, tool assessment and research. The Army has done a superb job in harnessing the ubiquity and accessibility of wireless technology to better disseminate and share information between the war fighter in theater," said VANTIX President & CEO Kenya Pittman. "With this award, we look forward to supporting the U.S. Army''''s key command and control communication initiatives".
About VANTIX
VANTIX is a provider of enterprise information technology (IT) services for government and commercial clients. We develop, engineer, deploy, and manage critical IT solutions. Using our solutions, customers are able to significantly increase efficiency through process automation and on-demand professional sourcing which allows them to cost-effectively sustain their competitive advantage. We focus on acquiring high-quality IT consultants directly relevant to our clients' specific needs. Leading organizations and government agencies such as Proctor and Gamble, Mercedes-Benz, District of Columbia, the Commonwealth of Pennsylvania, Discovery Communications, United States Army and the U.S. Department of Agrciulture rely on VANTIX to provide cutting edge on-demand information technology solutions to solve their complex enterprise business problems. For more information, visit www.vantixnet.com.